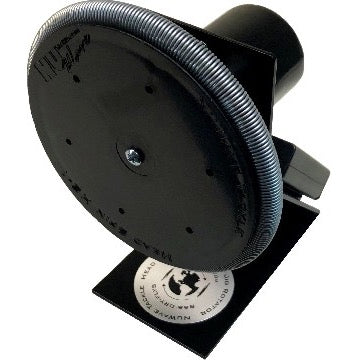 EPOXY FLY DRYER / JIG TURNER

The Head Spin HS-3 is the perfect solution for fishermen who need a high quality low cost epoxy fly rotator / drying motor or jig turner that is small enough to take on that next trip to the flats.  This epoxy turner packs down to a small 6 x 5 x 3" size.

This is our lowest cost model with our spring wheel and metal base. 




Quality USA built 7 RPM Motor
Engineered clearance for long flies

No more twirling flies in your hands or vise!
Micro Clips available for Small Flies and keeping long flies straight
Holds Circle Hooks!
Created in 2000 by Damian Coccio, the Head Spin was born of a need to uniformly dry the epoxy on saltwater flies. The Head Spin product line was sold by Damian's company NuWave Tackle, directly to consumers from a webstore, as well as through distribution from small local shops across the US to national brands including Orvis.
Damian's passion for fishing began at age 10 while fishing in a small local stream in Pennsylvania. Since then he has logged many hours fishing the eastern seaboard, Maine to Mexico. He currently fishes mostly in Florida where he now resides. An engineer by trade, Damian started an electronics company in 1996 that he runs to this day. An artist at heart, he is also a composer and solo bass player, and has produced ten albums.
In 2022 NuWave Tackle was acquired by The Bear's Den Fly Fishing Co. of Taunton, MA.