Packed with a suite of specialty features, the ESN reel is designed specifically with the Euro-Nymph angler in mind and is fine tuned to the nuances of the application. Built around a super thin and large diameter arbor, this design now makes it easier to get fish on the reel quickly, minimizing the need to guide line onto the spool with your finger, all while providing consistent drag output. A unique balance system allows anglers to assemble and fine-tune a set of weights, so the ESN reel can perfectly balance any Euro Nymphing (or standard) rod. Add in a full frame that prevents fine leaders and lines from sneaking through the frame, and a sealed carbon drag system that provides a smooth uptake - leaving you with the ultimate fish-catching machine.
DETAILS
Full Frame
SCS Drag
One Revolution Drag Knob with 20 numbers and 40 detented settings
Ultra-large arbor for fast line pick-up
Narrower spool for small-volume ESN lines
Concave, ported arbor for greater strength and capacity
Fully machined 6061-T6 aerospace grade aluminum
Cold forged and tempered for superior strength and rigidity
Hard anodized for surface protection and corrosion resistance
Stainless steel 1/2, 1, and 1-1/2 oz weights to adjust ideal balance point of nymphing setup
Ergonomic handle
Easy conversion from left- to right-hand retrieve
Neoprene and embroidered ballistic nylon reel case & spare weight case
Colors: Stealth, Chipotle
| Model | Color | Diameter | Weight | Capacity | Width | Size |
| --- | --- | --- | --- | --- | --- | --- |
| ESN CHIPOTLE  | Chipotle Edition | 3 7/8in | 4 15/16oz | FIPS Euro Nymph + 75yds/20lb | 1 1/16in | 2-5 |
| ESN STEALTH  | Stealth | 3 7/8in | 4 15/16oz | FIPS Euro Nymph + 75yds/20lb | 1 1/16in | 2-5 |
SEALED CARBON SYSTEM DRAG
With its smooth engagement and consistent, dependable, and repeatable pressure, our SCS Drag allows you to fish with confidence knowing your tippet is protected. Proprietary high-grade US made carbon easily and repeatedly handles high pressure and quickly dissipates the kinetic energy of that running fish into thermal energy. Tailored configurations allow us to create specific drag systems for each model, size, and fishing application, and the entire system itself is sealed to keep out water, sand, grit, and salt.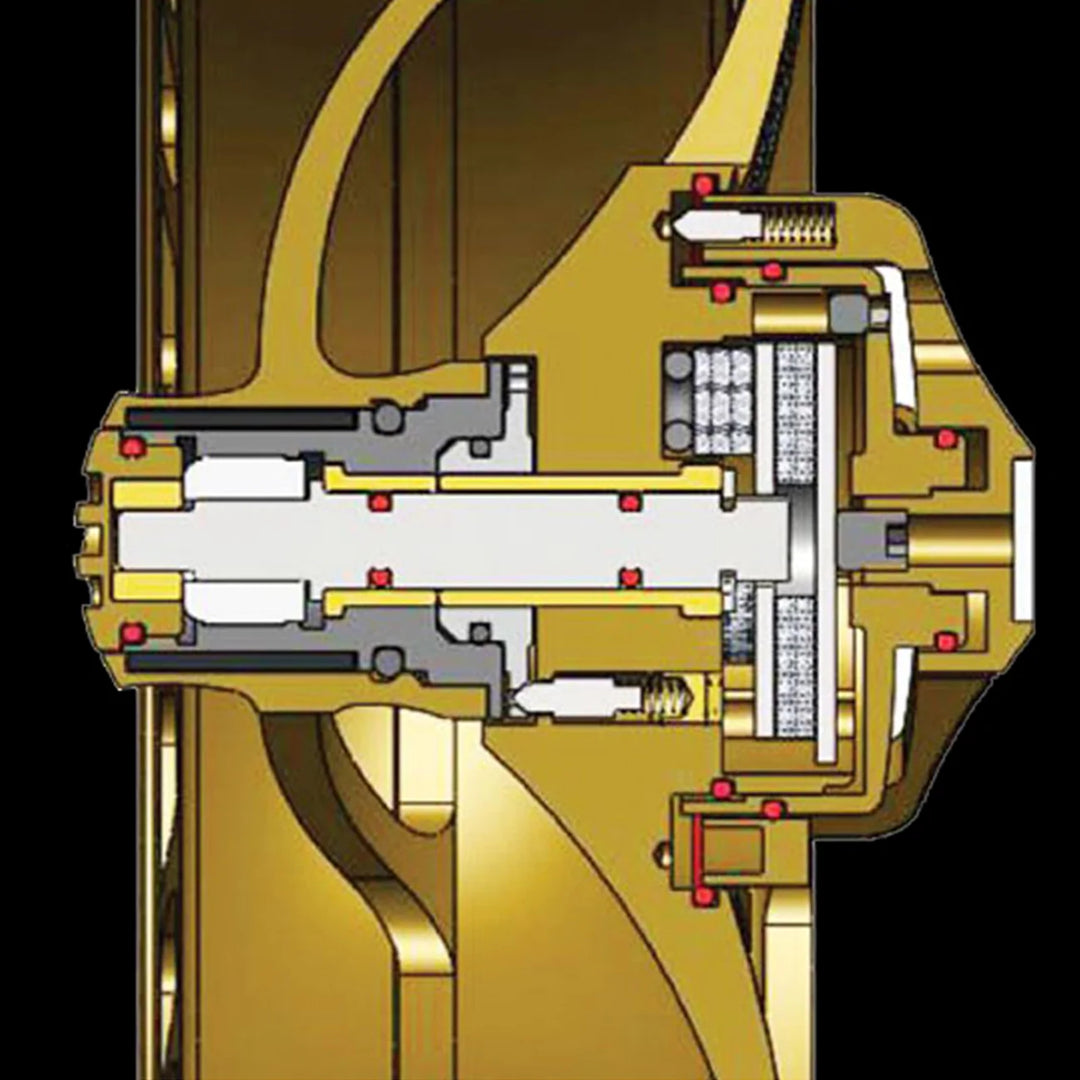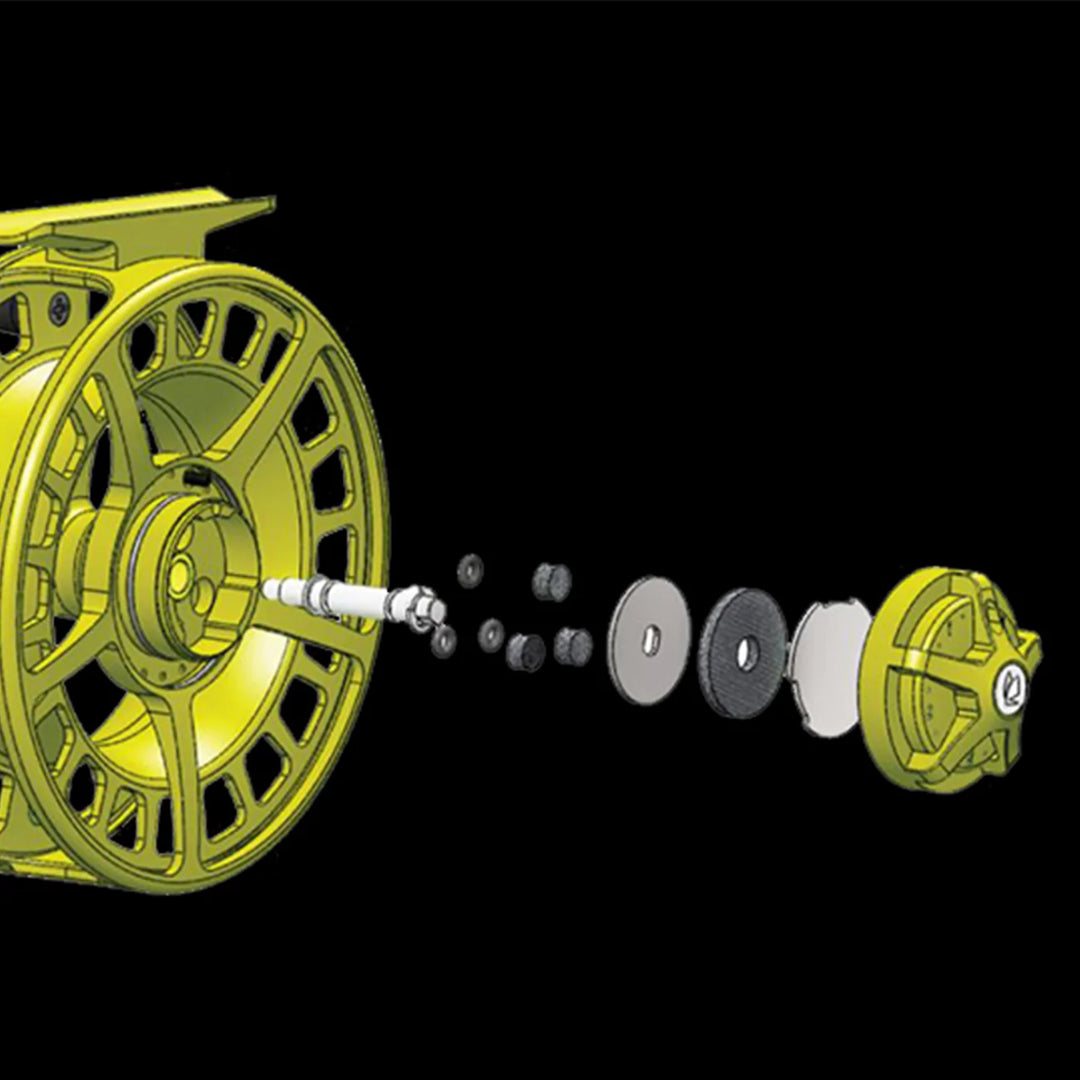 EXCLUSIVE USA CARBON
Our drags discs are made with proprietary, high-grade US made carbon, the same material used in the brakes of jets and F1 race cars. We utilize carbon drag systems because we recognize it is the most efficient material for dissipating extreme heat without wear. Unlike alternative drag components such as cork or plastic, or even polymers like Delrin® and Rulon®, carbon does not compress, deteriorate, melt, or burn. It allows us to create compact drag systems that are high performance, stable, durable, and repeatable.
ONE REVOLUTION DRAG KNOB
Numbered settings, detents, and audible clicks help you take the guesswork out of setting your preferred control level. Our SCS Drag is hand-calibrated for precision and consistency, allowing for repeatable settings and confidence in your adjustments. The easy switch between decreased tension for stripping and increased pressure for fighting fish makes for more time fishing and less time setting drag.